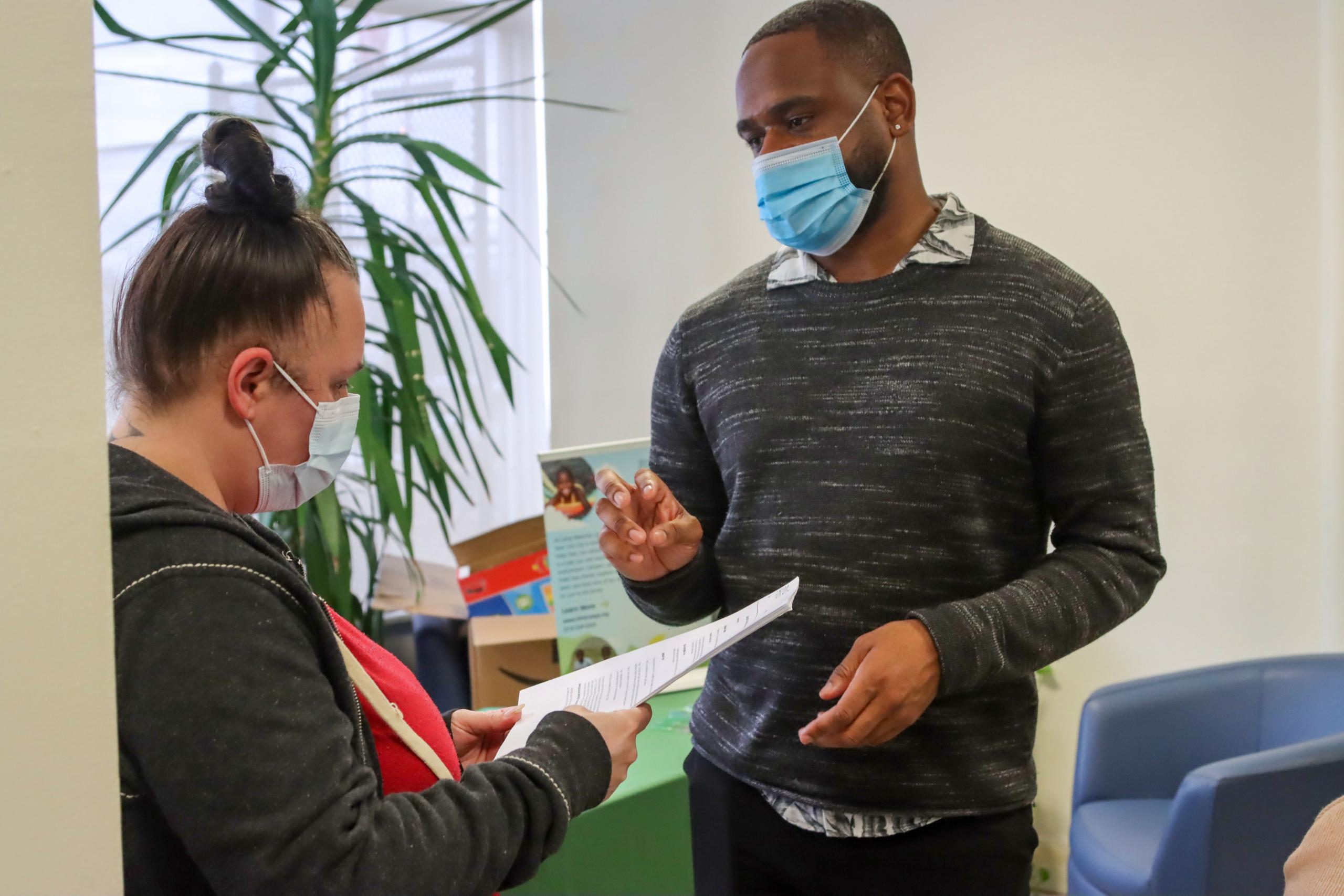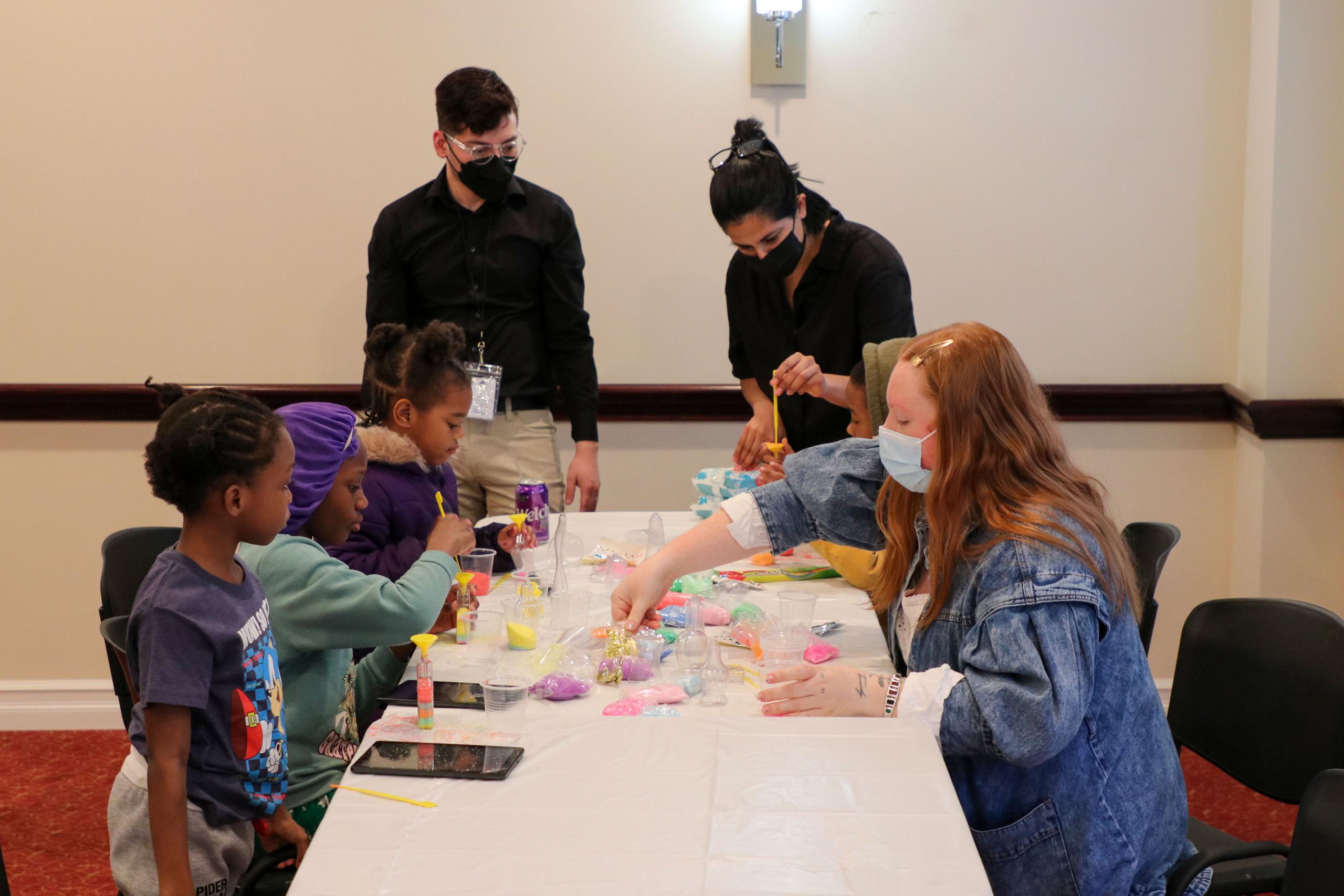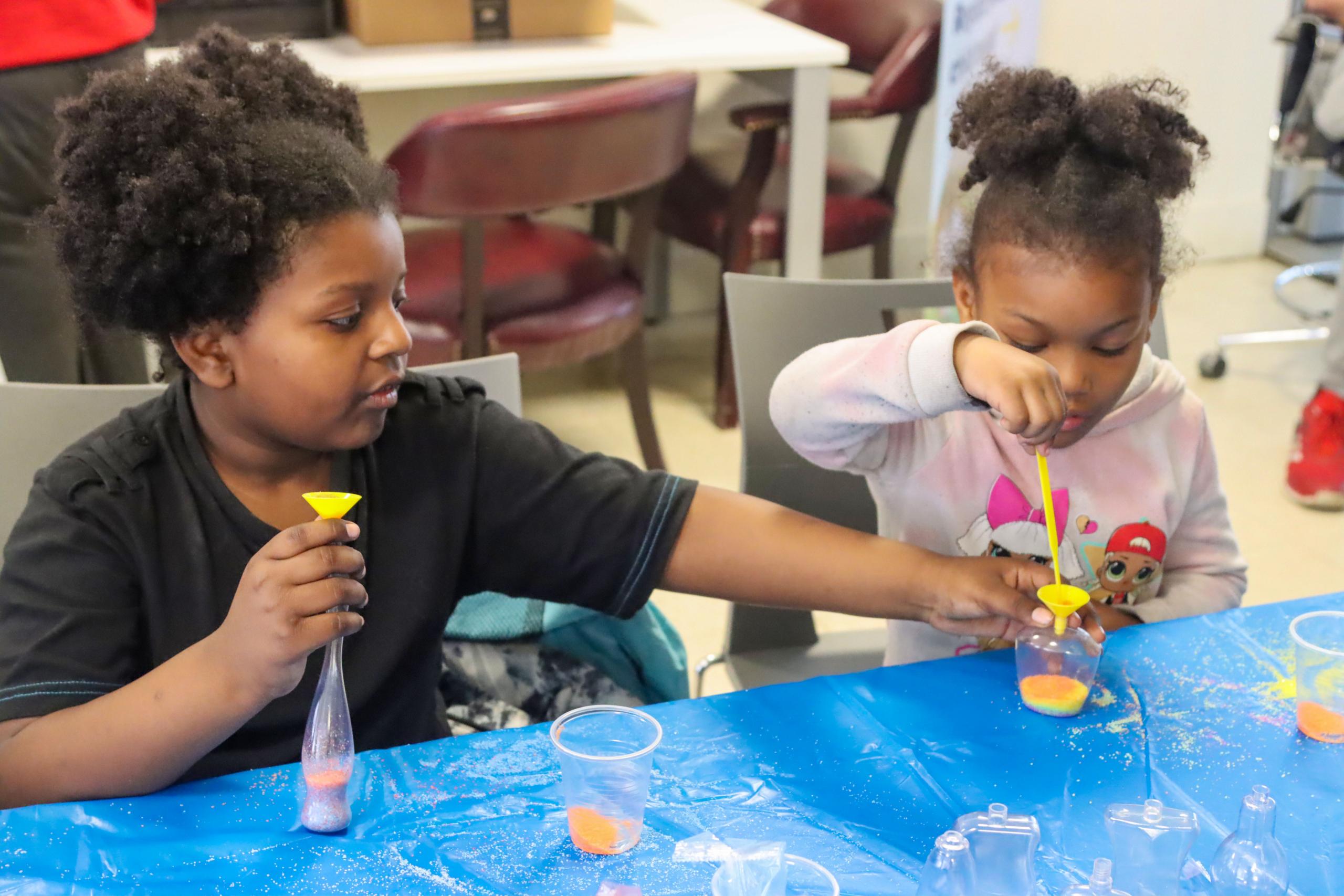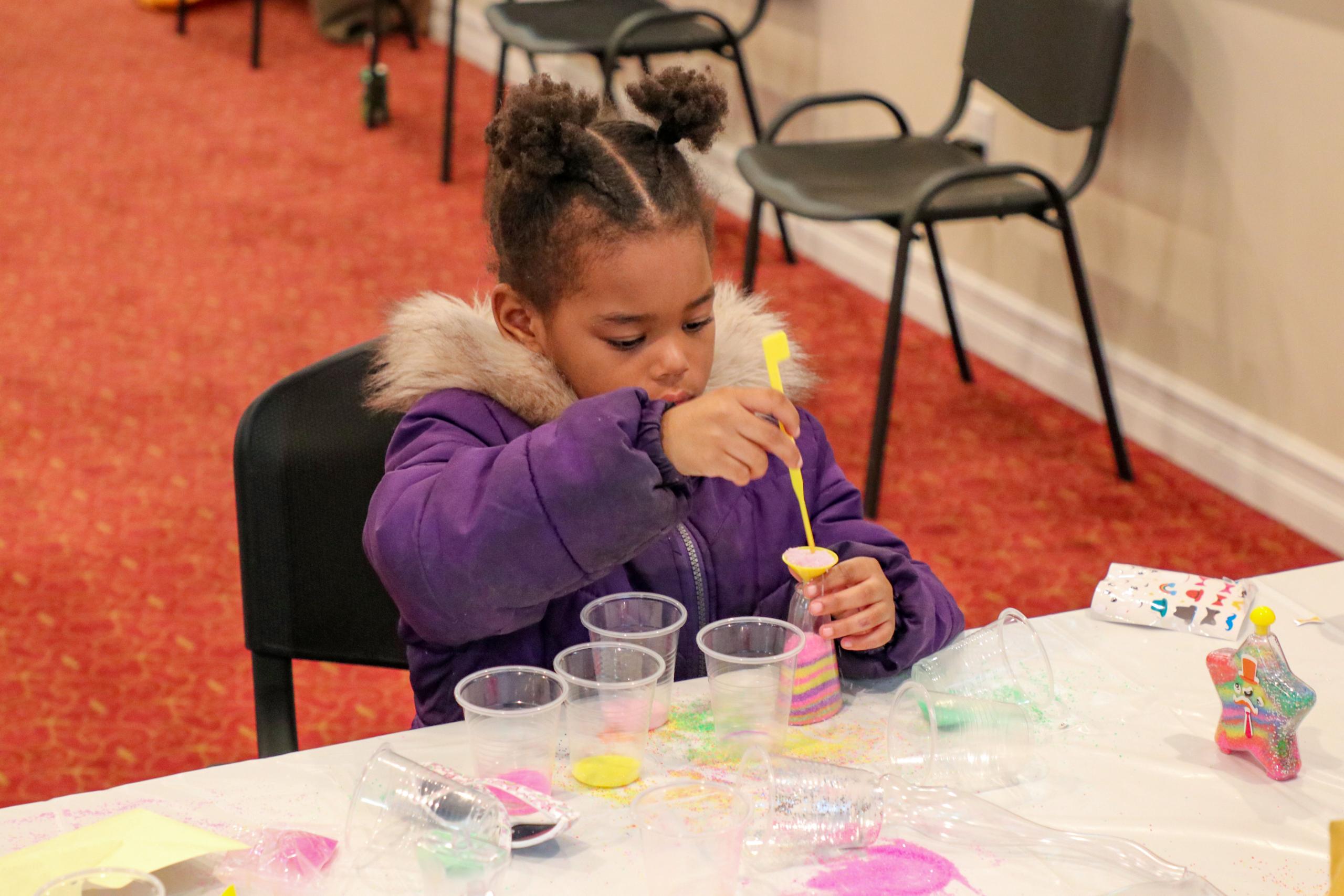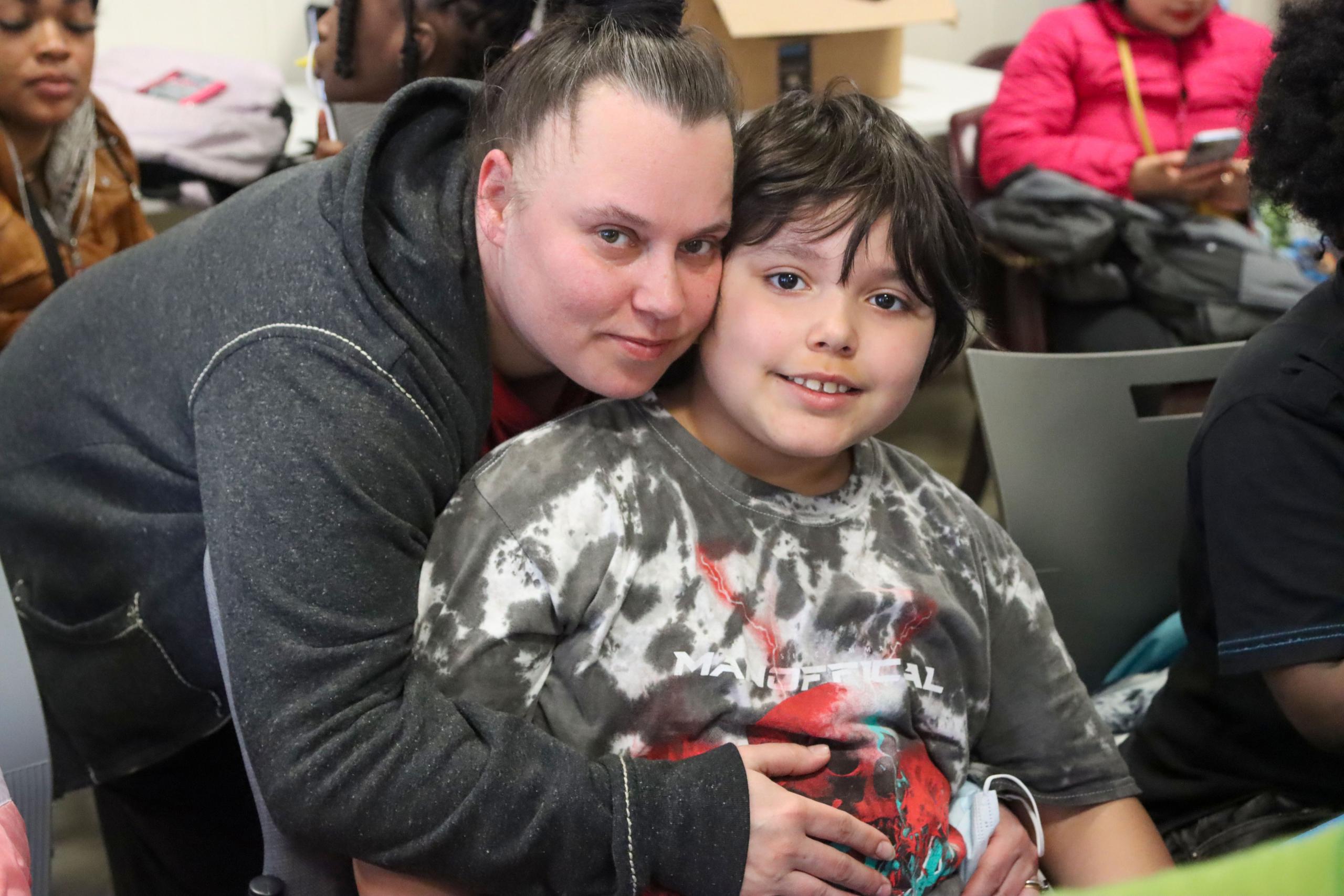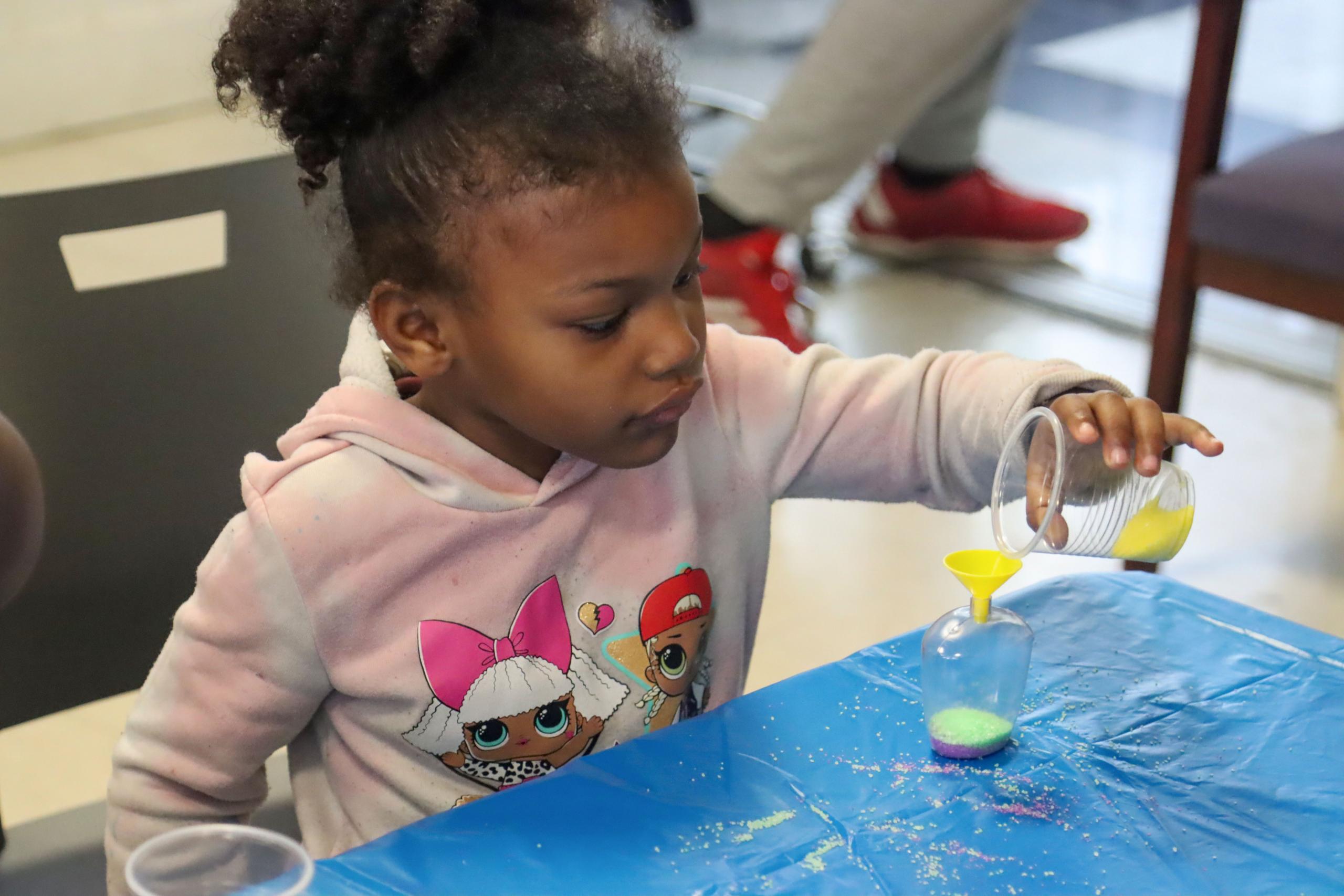 HFH Summer Camps staff recently hosted Camper Recruitment events at all five HFH family residences. Kids were invited to participate in a sand art activity while parents were able to register their children for HFH Summer Camps and get all of their questions about Camp Wakonda answered.
One mother who had previously sent her son to Summer Day Camp at the Saratoga Family Residence was excited to learn about this new opportunity for her kid—an overnight camp experience—and signed him up for the upcoming Camps season.
The kids chatted about Summer Camps activities over handfuls of colorful sand and returning campers excitedly shared their favorite memories—among them swimming, boating, and the Carnival that takes place on the last day of each session.
"This is his first time going," said the mother of a 7-year-old at the Clinton Family Residence. "I feel like the experience will be great for him to interact with other kids and not be around family…[to] branch out, see how life is, have fun."
If you are a family with kids ages 7 to 11 and you currently live in one of our HFH family residences, you can sign your child up for HFH Summer Camps 2023 at https://www.hfhcamps.org/register/.