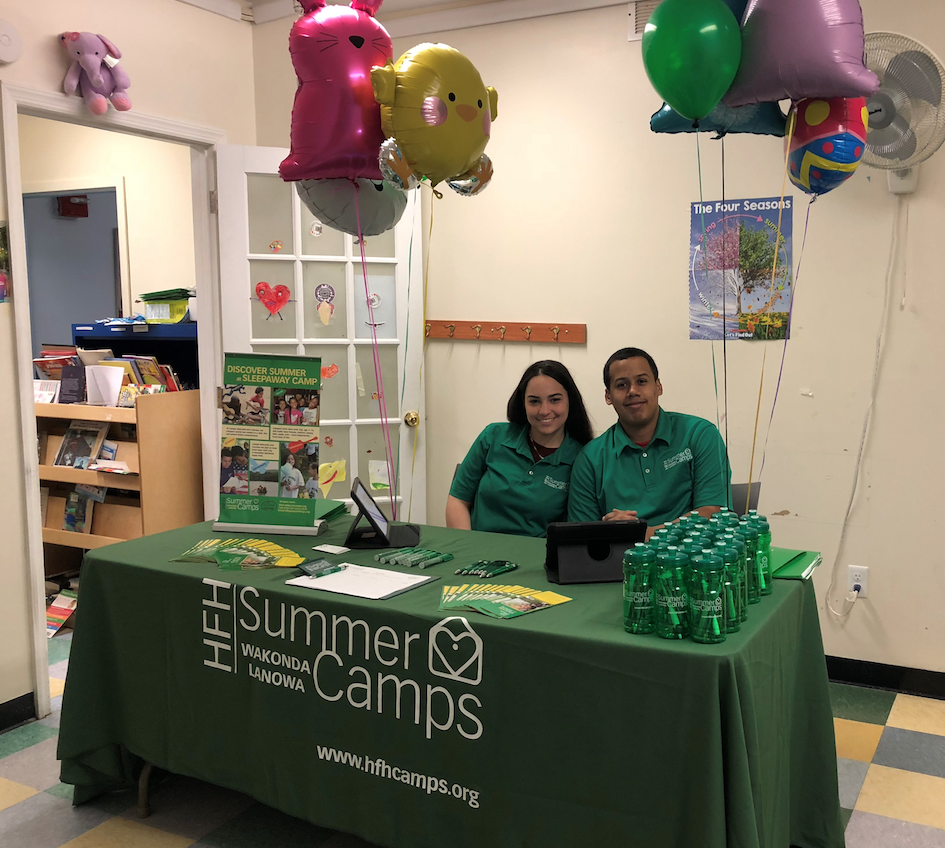 HFH Camp recruiters Julio and Rosie were at Williamsbridge Family Residence last week to encourage residents to sign their children up for camp.
Armed with balloons, food, and toys, the recruiters explained the benefits of HFH camps to prospective campers and their parents.
Julio, a former camper himself, says, "The reason why I recruit kids to come to our summer camps is that I want the kids to know how much fun HFH Summer camps is." He calls his time at camp, "amazing" and says he wants to pass the experience on to more campers.