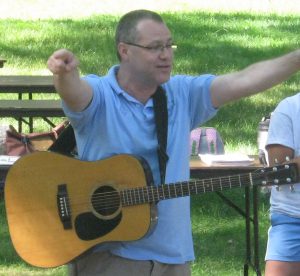 JEFFREY TUCKER – Director of Camp Operations
Jeff Tucker first went to sleepaway camp at the Outdoor School Program in Oregon in the sixth grade and has been hooked on camp ever since. He joined the Program's staff in high school and has spent the last 37 years working in camps in California, Oregon, and Washington. Over the course of his diverse teaching and outdoors experiences,  Jeff has taught marine biology on the Oregon Coast, led canoe trips in the San Juan Islands, rock climbed in the Sierra Nevada, and hiked with kids in New York, together examining the remains of a fort George Washington once inspected. He has worked as a Camp Director since 1995 and takes pride in fostering a strong sense of community among his staff and campers. Jeff has had many amazing experiences, including a minke whale once swimming under his canoe. He is thrilled to join the HFH Summer Camps family after a career teaching middle and elementary school in New Jersey and Seattle. He also plays the guitar and the mandolin, which he brings to camp, and the piano, which will stay at home.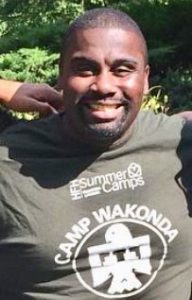 SHAWN THORNS – Camp Director, Wakonda
Shawn Thorns has 14 years of summer camp experience, with the last six summers at HFH Summer Camps. He has worn many hats over the years starting as a general counselor and taking on more responsibility as unit leader, program coordinator,  and assistant director of operations. During the non-summer months, Shawnworks for the Houston Independent School District, where he is a behavior specialist and mentor to at-risk youth, as well as the school's choir sponsor. Shawn also previously worked for The Fresh Air Fund, where—in his many positions—he created memorable summer experiences for children from low-income communities. When he is not in camp-mode, Shawn loves to travel and sing, and walking with integrity, class, and grace in all that he does. Shawn is beyond passionate about enriching young people's lives through summer camp. He is currently the Director of HFH Summer Camps' Camp Wakonda, where he continues to inspire campers everyday while creating a place of comfort and security.